Marrakech, the vibrant Moroccan city, is a popular tourist destination with its rich history, culture, and colorful markets. In this article, we'll explore the top 10 attractions in Marrakech that you shouldn't miss during your visit.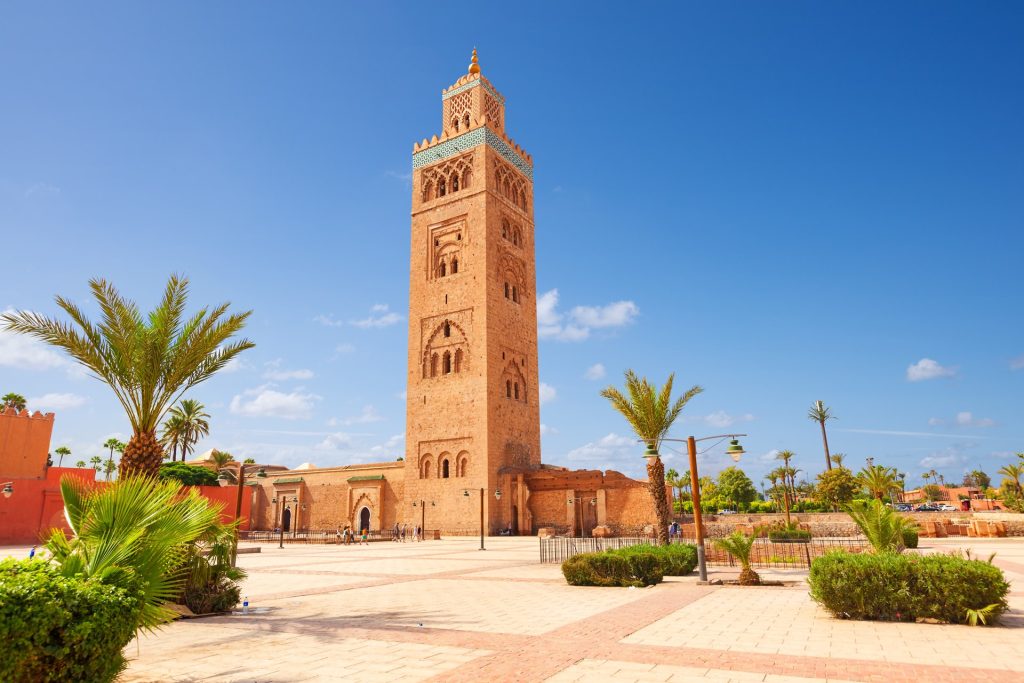 Majorelle Gardens – This enchanting garden, designed by French painter Jacques Majorelle, is a must-visit for its stunning landscape, exotic plants, and beautiful blue villa.
Koutoubia Mosque – As the largest mosque in Marrakech, Koutoubia Mosque is an architectural marvel with its minaret visible from miles away.
Bahia Palace – This 19th-century palace is an exquisite example of Moroccan architecture, featuring intricate stuccowork and colorful mosaics.
Marrakech Medina – The heart of the city, the Medina is a UNESCO World Heritage site filled with narrow streets, bustling souks, and vibrant colors.
Jemaa el-Fnaa – This famous square is the epicenter of Marrakech's energy, with street performers, food vendors, and traditional storytellers.
Saadian Tombs – This historic burial site, dating back to the 16th century, is a hidden gem with ornate tombs and peaceful gardens.
El Badi Palace – Although now in ruins, El Badi Palace offers a glimpse into the grandeur of Marrakech's past.
Ben Youssef Madrasa – Once the largest Islamic college in Morocco, this historic madrasa is known for its stunning architecture and intricate tilework.
Marrakech Museum – A treasure trove of Moroccan art, this museum is housed in the beautiful Dar Menebhi Palace.
Menara Gardens – These tranquil gardens, located just outside the city, offer a peaceful escape from the bustling Medina.
With so many amazing sights in Marrakech, it's no wonder that the city is a top destination for travelers seeking a taste of Moroccan culture and history.