Marrakech is a paradise for food lovers, offering an array of mouthwatering Moroccan dishes and vibrant marketplaces. In this article, we'll take a culinary journey through the city and introduce you to some of the best traditional Moroccan foods in Marrakech.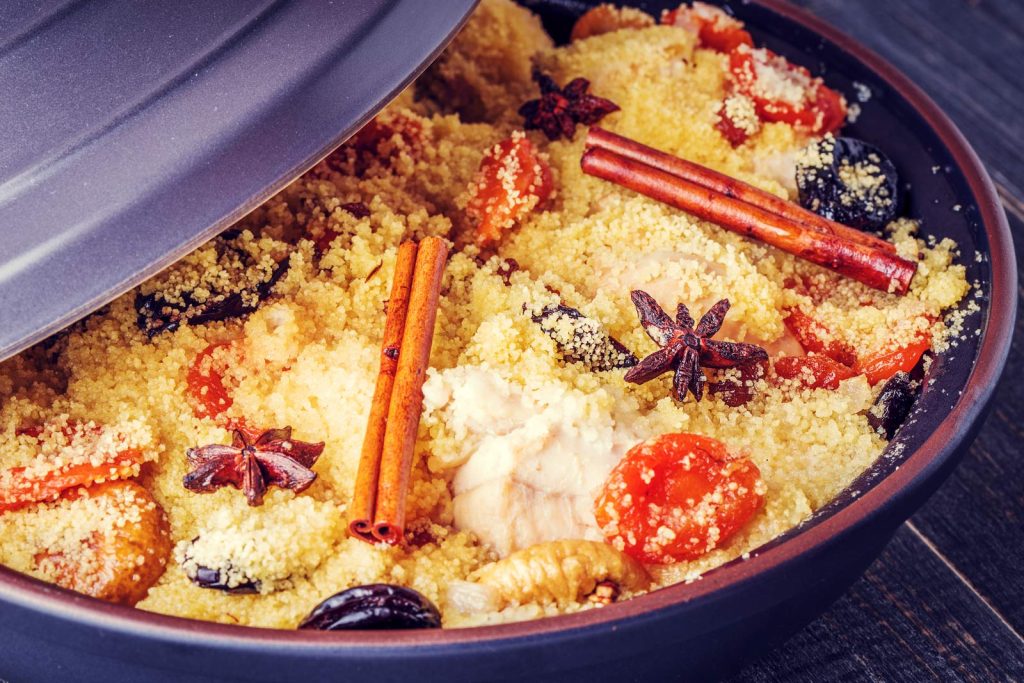 Tagine – This classic Moroccan dish is slow-cooked in a traditional clay pot, resulting in tender meat and flavorful vegetables.

Where to try: Le Foundouk, Chez Brahim

Couscous – A staple in Moroccan cuisine, couscous is typically served with meat, vegetables, and a rich sauce.

Where to try: Comptoir Darna,Al Fassia, Dar Zellij

Pastilla – This sweet and savory pie is made with layers of flaky pastry, filled with spiced meat or seafood, and topped with powdered sugar and cinnamon.

Where to try: Café Clock, Le Tobsil

Harira – This hearty soup, made with lentils, chickpeas, and tomatoes, is a delicious way to start your meal or break your fast during Ramadan.

Where to try: Souk Kafe, Terrasse des Epices

B'stilla – A sweet and savory pastry filled with pigeon or chicken, almonds, and spices, B'stilla is a popular Moroccan dish for special occasions.

Where to try: Maison Arabe, La Table du Palais

Mint Tea – No trip to Marrakech is complete without sipping on a refreshing glass of Moroccan mint tea, often served with a side of sweet pastries.

Where to try: Le Jardin, Café des Épices
In addition to these delicious dishes, don't miss the opportunity to explore the city's thriving food markets and street food stalls. The bustling Jemaa el-Fnaa square and surrounding souks are perfect for sampling local delicacies and immersing yourself in the vibrant atmosphere of Marrakech.
Bon appétit and happy travels!