Majorelle Garden: one of the best historical gardens in Marrakech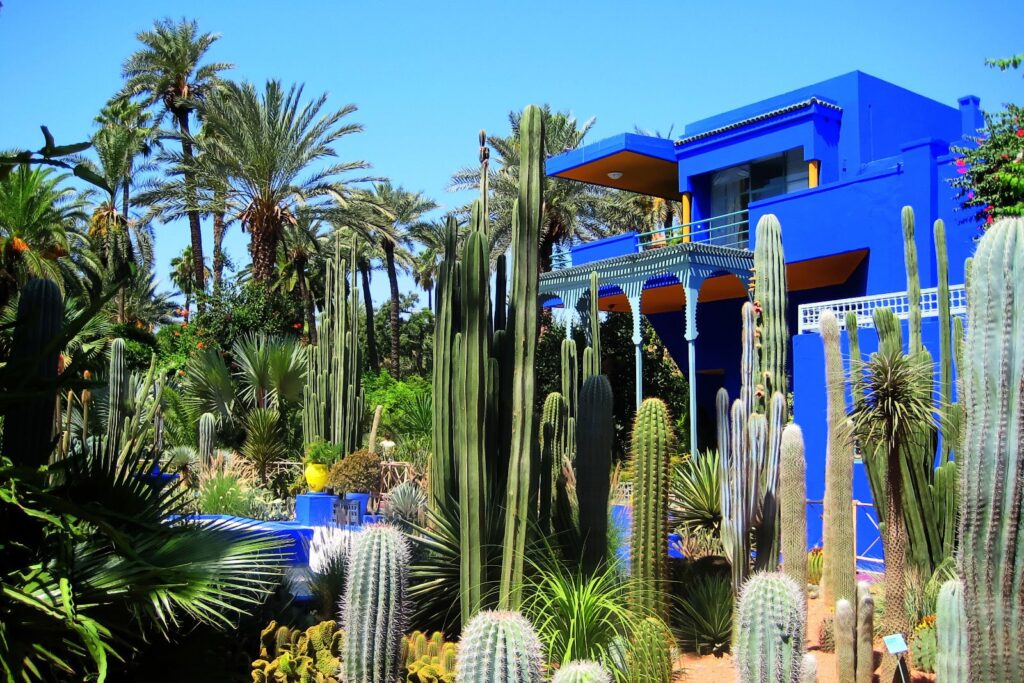 Marrakesh, a popular city in Morocco, is renowned for its rich heritage and architectural wonders. Among its many treasures are the historical gardens that dot the cityscape, offering serene havens amidst the bustling streets. These historical gardens, steeped in centuries of tradition and allure, are a testament to the city's commitment to preserving its natural beauty and cultural heritage. From the iconic Majorelle Garden to the lush Agdal Garden and the tranquil Menara Garden, Marrakesh boasts a collection of historical gardens that transport visitors to a bygone era of elegance and tranquility.
Majorelle Garden, located in Marrakesh, Morocco, is a captivating oasis of vibrant colors and exotic flora. Created by French painter Jacques Majorelle, the garden features striking blue buildings, lush greenery, and a diverse collection of plants from around the world. A visit to Majorelle Garden is one of the unmissable activities in Marrakesh offers a tranquil escape from the city, where visitors can immerse themselves in the beauty and serenity of this botanical masterpiece.
Horse carriage in Marrakesh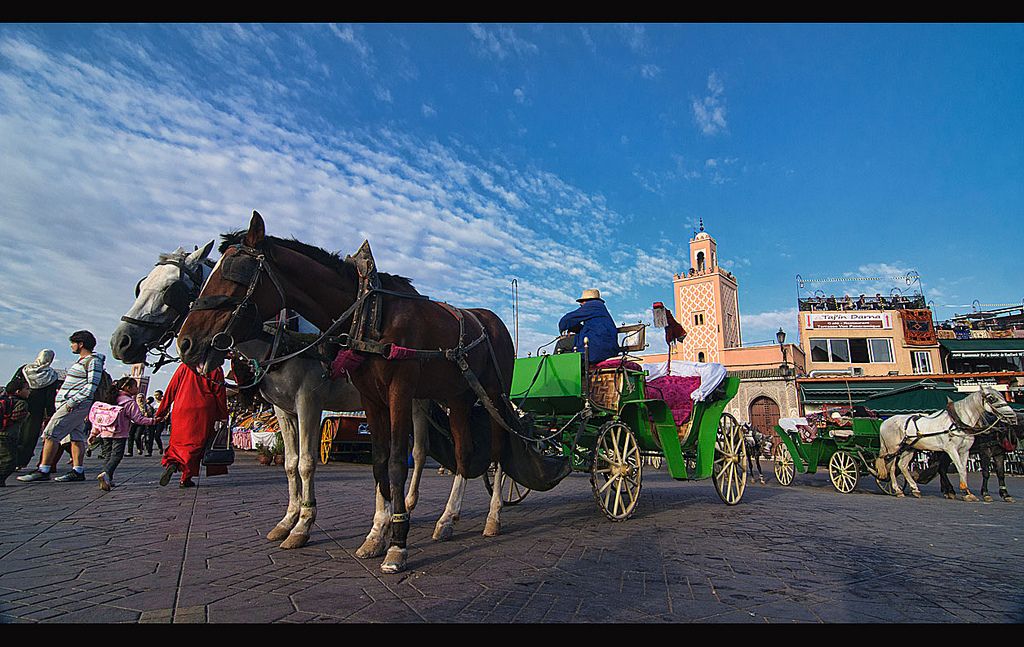 Horse carriages, also known as caleches. One of the wonderful activities in Marrakesh and a charming traditional mode of transportation. Stepping into a horse carriage allows you to commence a picturesque journey through the bustling streets, and have a fun drive in the city's rich history and captivating ambiance. As the elegant horses pull the ornate carriage, you can leisurely explore Marrakesh's iconic landmarks, such as the bustling Jemaa el-Fnaa square, the labyrinthine souks, and the architectural wonders of the medina. The gentle clip-clop of hooves and the rhythmic sway of the carriage creates a nostalgic great atmosphere, providing a unique perspective on the city's vibrant tapestry of sights, sounds, and colors. A horse carriage ride in Marrakesh is not merely a means of transportation, but a romantic and memorable experience that allows you to embrace the city's timeless charm.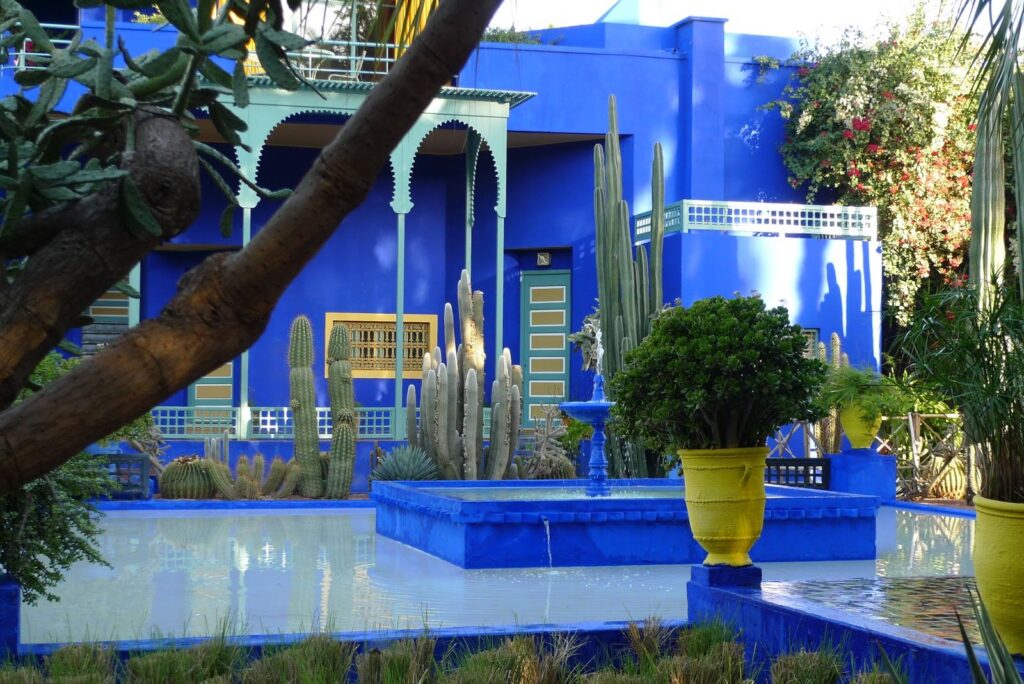 When you combine the nostalgic horse carriage ride with the serene exploration of Majorelle Garden, you create a harmonious blend of tradition, nature, and history.